SSEC's premier event-the annual conference. Meet world renowned scholars, be the first to hear about cutting edge research in the historical study of early Christianity, and relax over lunch with like minded friends. See below for the dates and theme of the next conference and how to register.
---
Become a member to receive the discount.
SSEC ANNUAL DAY CONFERENCE 2022
PHILIPPI – PHILOSOPHIES, PEOPLE AND PAUL
Conference Curtain Raiser (free event)
Thursday 5th May, 7pm (AEDT; UTC +11:00 hours) Zoom (for link email, 24 hours before the meeting, the SSEC secretary Ms Karyn Young, SSEC@mq.edu.au)
Associate Professor Benjamin Schliesser, "The Social Pattern of the Christ Group at Philippi. Fresh Perspectives on an Old Question"
Associate Professor Schliesser teachs at the Institut für Neues Testament and has an extensive research profile. Many of his articles on the New Testament can be found on his academia.edu page.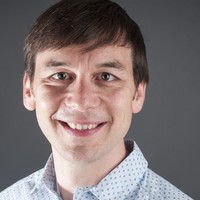 ---
All Day Conference Event
Saturday 7th May 2022 8:30 AM – 4:30 PM (UTC+11)
Macquarie University Arts Precinct Conference Room
Macquarie University, 25 Wally's Walk, NORTH RYDE NSW 2113 (MAP)
We are pleased to welcome Dr Cédric Brélaz (PhD University of Lausanne 2004, Dr. habil. École Pratique des Hautes Études, Paris, 2013), who is the Professor of Ancient History at the University of Fribourg, Switzerland. He was a member of the Swiss Institute in Rome, a Foreign Member of the French School of Archaeology at Athens, and a Visiting Fellow at the universities of Oxford, Princeton and Harvard. His research focuses on Greek political institutions and culture in the Hellenistic and Imperial periods, on Roman provincial administration in the Eastern Mediterranean, and on Early Christianity in its imperial context. He is currently a member of the Institute for Advanced Study, Princeton.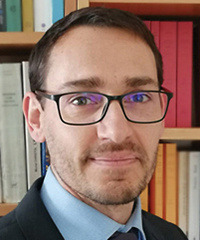 | | | |
| --- | --- | --- |
| TIME | SPEAKERS | DETAILS |
| 8.30am-9.00am | Registration | Tea and Coffee available |
| 9.00am-9.05am | Welcome | |
| 9.05am-9.45am Key Speaker | Cedric Brelaz (Zoom) SSEC Fellow 2022 | From Philip of Macedon to Paul the Martyr: Competing Memories in the Roman Colony of Philippi (1st–6th cent. CE) |
| 9.50am-10.30am | Chris Forbes | What changed for Paul and the Pauline Mission in Philippi? |
| 10.30am-10.50am | Morning Tea | Tea, coffee and refreshments provided |
| 10.55am-11.35am | Julien Ogereau | Philippi after Paul: What on Earth Happened to Paul's Beloved Church? |
| 11.40am-12.20pm | Jim Harrison | TBA |
| 12.20-12.30pm | Alanna Nobbs | Book Celebrations |
| 12.30pm-1.20pm | Lunch Break | Tea, coffee and lunch provided |
| 1.25pm-2.05pm | Amelia Brown | Roman & Late Roman Philippi between Thessalonica, Byzantium & Samothrace |
| 2.10pm-2.50pm | Don Barker | TBA |
| 2.50pm-3.10pm | Afternoon Tea | Tea, coffee and refreshments provided |
| 3.05pm-3.45pm | Lyn Kidson | Business women, family networks, and Lydia of Thyatira |
| 3.50pm-4.30pm | Paul Barnett | Philippi and the Romans |
Be sure to register ASAP as in-person attendance is limited to 79.
New to SSEC is that Zoom attendance will be available for Interstate and International members.

REGISTER HERE
---
| | |
| --- | --- |
| | Cost |
| Zoom attendance | $96/$12per talk |
| In Person Attendance Rates | |
| SSEC Members | $130.00 |
| Non Members | $145.00 |
| Alumni | $140.00 |
| Pensioners | $95.00 |
| Full Time Students (Student Number required) | $55.00 |
| Lectures Members | $20.00 per lecture |
| Lectures Non Members | $25.00 per lecture |